A DEALERSHIP FOR YOU
Contact Us
We'd love to hear from you. You can contact any of our Expert Sales Consultants by dropping in, calling us or emailing any one of our team members for more information on the vehicle you are interested in.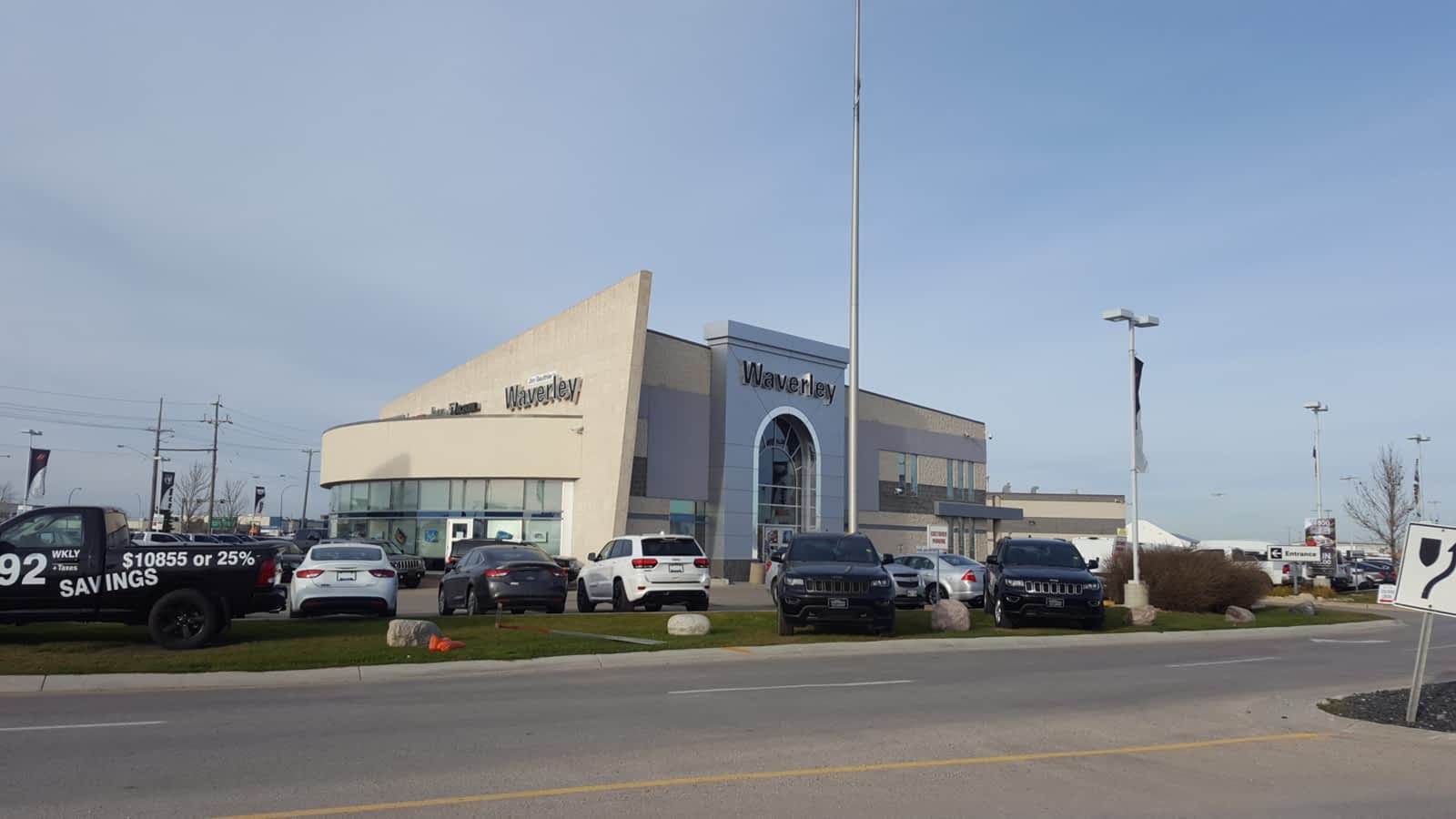 Location
1700A Waverley Street, Winnipeg, MB R3T5V7
WE ARE HERE TO HELP
Send us a MESSAGE
No matter which decision you make, the expert staff at Waverley Chrysler are here for support, advice, and customer service that stands a cut above the competition. We look forward to seeing or hearing from you soon. Use our contact form to describe your question or issue.
We will review and respond to it in as short a period as possible using your preferred communication method.
Our Departments
Whether you have a question, a comment, or feedback to offer, you can fill out the user-friendly form above and click submit; our team of customer service managers will make sure that your submission makes it to the right department and the right person.
| | |
| --- | --- |
| Monday - Tuesday | 9:00 AM - 9:00 PM |
| Wednesday - Saturday | 9:00 AM - 6:00 PM |
| Sunday | Closed |
| | |
| --- | --- |
| Monday - Friday | 7:00 AM - 6:00 PM |
| Saturday | 8:00 AM - 2:00 PM |
| Sunday | Closed |
| | |
| --- | --- |
| Monday - Friday | 7:00 AM - 6:00 PM |
| Saturday | 8:00 AM - 2:00 PM |
| Sunday | Closed |
| | |
| --- | --- |
| Monday - Friday | 7:30 AM - 5:30 PM |
| Saturday | Closed |
| Sunday | Closed |
PHONE: [link="tel: (204) 661-5337
| | |
| --- | --- |
| Monday - Friday | 9:00 AM - 6:00 PM |
| Saturday | Closed |
| Sunday | Closed |