Take what the competitors did and just expect that Ram did it better. That means it is time for the Ford Raptor to take the backseat and see what a real MotorTrend Truck of the year is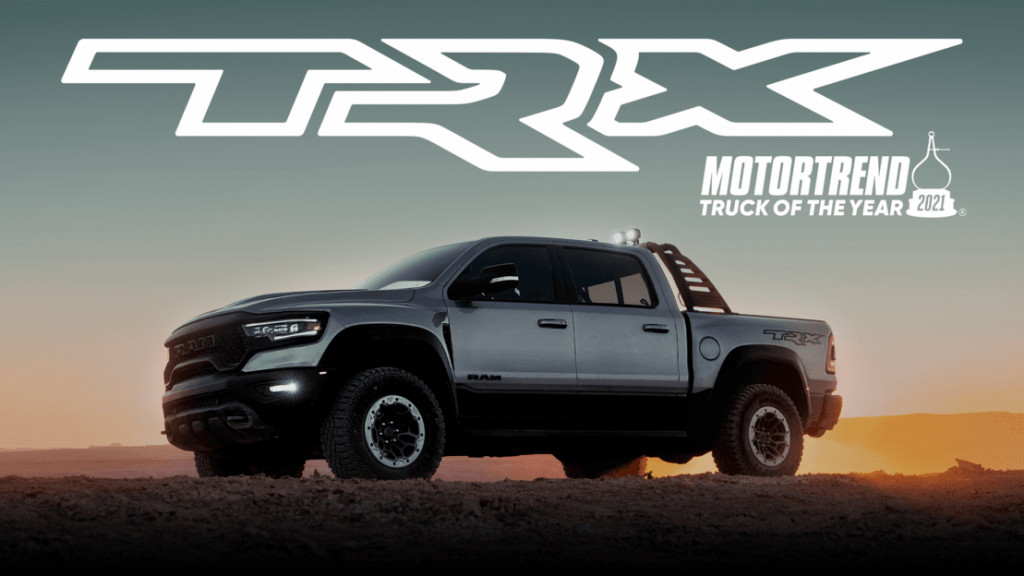 capable of.
The Supercharged 2021 Ram TRX is tearing down standards and redesigning them their way. The industry won't have a choice to either backdown or follow suit. How it happened we don't even know but one thing is for sure, the TRX is the most powerful street-legal pickup to ever roll out of production.
Popping the hood of the TRX you will be gifted with a 6.2L Supercharged Hemi V-8 that delivers 702 HP and 650 lb-ft torque is able to achieve 0-60 MPH in as little as 4.5 seconds. The twin-screw supercharger provides near-instantaneous torque, has a maximum speed of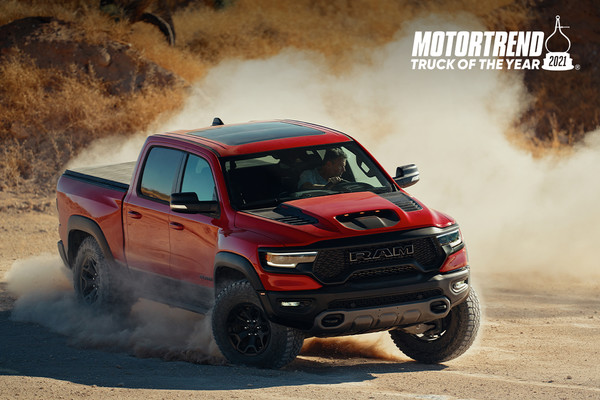 14,600 rpm, and can regulate boost pressure up to an astounding 11.6 psi. Combine the 6.2L Hemi with its free-flowing exhaust and air induction that filters 4x as much water dirt and debris as the previous class leader and you get up to 32" of water fording abilities.
It would be assumed that this capability and terrain diversity would deliver a bumpy riding experience. Ram took that challenge and created a pickup that delivers a smooth powerful ride willing to go anywhere. By equipping the TRX with superior suspension and 35-inch Goodyear Wrangler Territory All Terrain Tires specifically designed for the TRX's off-roading capabilities, drivers are enamored with a confident experience, whether they are racing through the desert, challenging rocks, or just hitting the concrete jungle.
With that much power, there is no denying the beast that lies under the hood will deliver a sound that will shake your core with pleasure.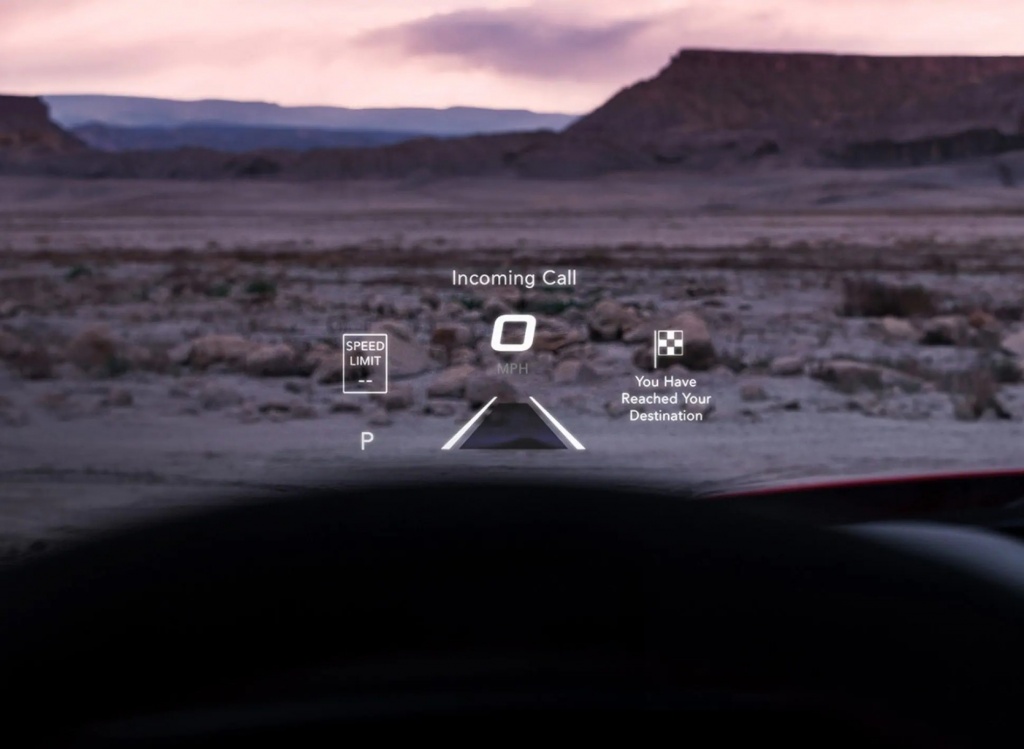 The gratifying acceleration and sound is delivered through a performance-tuned dual exhaust. Now let's pretend that a less appreciated passenger embarks on a ride, Ram made sure that you were covered with a crisp premium sound delivered by 19 900 watt Harmon Kardon speakers
.
Ram continues to deliver. The Ram 1500 design is turned into an off-roader magnet with its bold design that properly represents its raw unfiltered power. There is no doubt that the TRX screams 4X4 in all of its exteriority.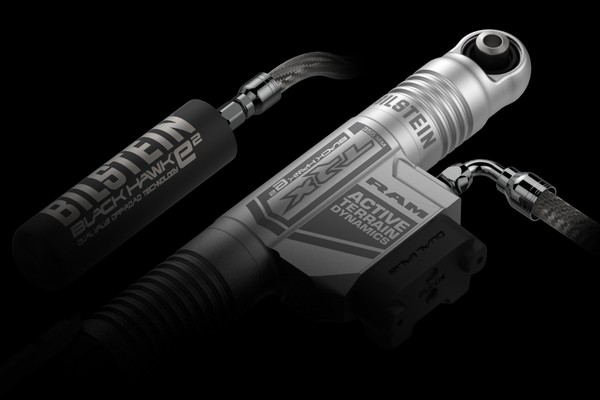 Standards, where we didn't know we needed them to go, can be found in the interior designed by combining the best of the best. The interior layout will have every style of driver nodding their heads in approval with the TRX's strategic aesthetic placements that focus on comfort, statement, and functionality. Ram took the time to listen to their consumer's wants and needs and even brought them back the much-loved shifter.
Let's not leave out the abundance of advanced technologies easily accessible on the 12" infotainment system and in-cluster display. To enhance our excitement further we discovered the Heads Up Display (HUD) which delivers your customizable virtual cockpit right on your windshield.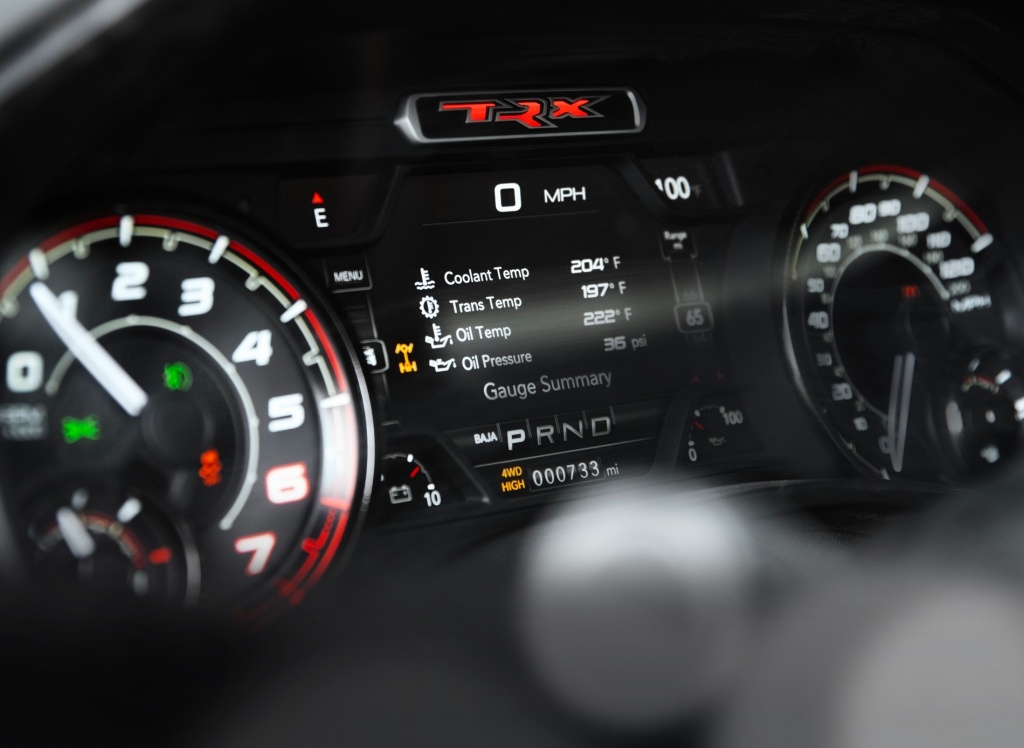 Taste the power and experience the glory in the all-new 2021 RAM TRX. The Waverley Chrysler Dodge Jeep Ram Team is eager to share their excitement. Contact our Sales Team about pricing, inventory and specs online today. We are located at 1700A Waverley St. Winnipeg MB, R3R 0J6 and offer Canada-wide contactless delivery.